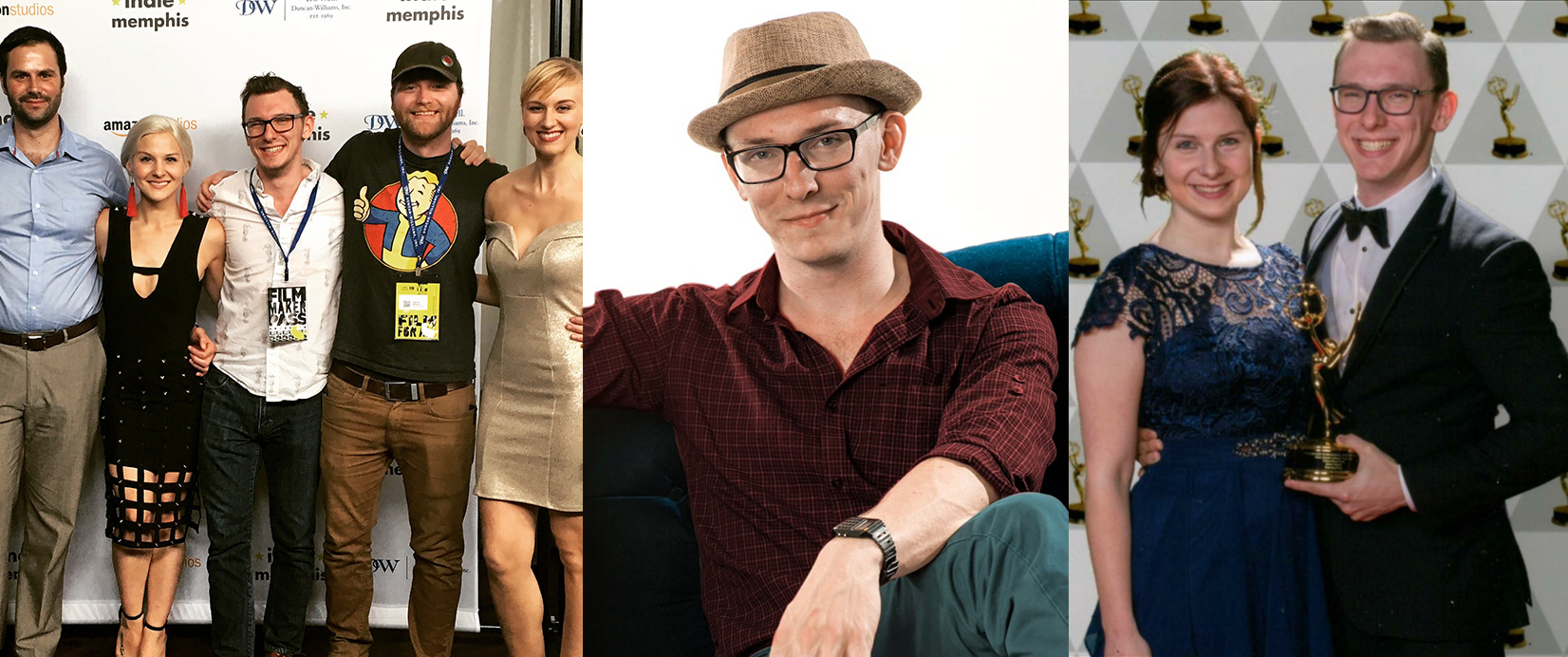 • Color Correction & Grading
• Media & Asset Management
• Compositing & Image Stabilization
• Audio Sweetening & Sound Design
Running Pony, Memphis, TN
Video Editor, June 2014 - Present
- Edit with AVID Media Composer and/or Premiere Pro on an 11 computer networked system, while managing assets and media across an average of 15 projects at a time.
- Understand and utilize the full range of file formats coming into the department via production team.
- Export AAF's and conform sequences within Davinci Resolve. Correct and Grade project and then round-trip back into AVID or Premiere Pro.
- Conduct client supervised sessions.
- Be involved in pre-production meetings weekly with sales associates, directors, and producers, to ensure that each edit is estimated appropriately and all needs are met for the project come the edit.
Media Source, Memphis, TN
Cinematographer & Editor, June 2012 - June 2014
- Engage client and team in pre-production, production, and post production, ensuring that each project is carefully executed.
- Setup camera and lighting for studio interview setups, live ENG satellite feeds, scripted commercial shoots, and "run and gun" style field shoots.
- Edit within Premiere Pro and Adobe After Effects on a 2 computer network, consisting of both MAC and PC systems.
- Manage Assets and Media at a local and server level.
- Direct meetings with clients in the edit bay, while doing revisions on the fly, and meeting client expectations by the end of day.
Freelance Director & Editor, Memphis, TN
Freelance projects have consisted of Indie short films and music videos. Editing and color correction/grading are primary focuses. Directing work has been on music videos of production teams upwards of 50 members.
Emmy Award, Editing Composite for Short Form Content,
Emmy Award, Editing Composite for Short Form Content,
Addy Award Memphis, FedEx Holiday Train :30 commercial,
Best Editing, Memphis District 2015
Addy Award Memphis, FedEx Holiday Train :30 commercial,
Best in Show, Memphis District 2015
Addy Award Memphis, University of Memphis Basketball Introduction 2014,
Outdoor Video, Memphis District 2015